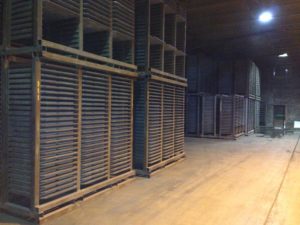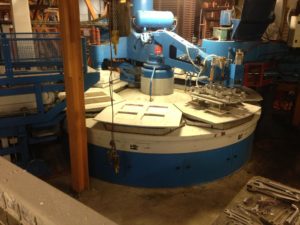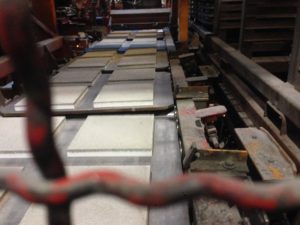 The Quiligotti story began in 1935, when Albino Quiligotti and his son Edward arrived in Manchester with the goal of manufacturing Terrazzo in England.  Thanks to their entrepreneurial sprit, and the growing interest in this hardwearing Italian style flooring, the company continued on a path of growth and expansion, through some tough economic conditions, not to mention a World War.  Today, Quiligotti is the only UK Manufacturer of Terrazzo in the UK. Although now equipped with the latest in manufacturing machinery and technology, the well-held traditional values of quality and service are as evident in the company today as they have always been.
1935  – A. Quiligotti & Co. was formed in Manchester with Albino Quiligotti (founder) and his son Edward Quiligotti as Chairman.
1950 – The firm bought premises in Stockport and manufacturing operations were transferred to that site.
1965 – A. Quiligotti & Co. relocated to Hazel Grove in order to expand the manufacturing operations and output.
1974 – The Company further expanded its operations to include the installation of Terrazzo and Ceramics.
1997  – The Pilkington's Group plc bought the company and relocated operations to Swinton in North Manchester.
2010 – Quiligotti Terrazzo Tiles Limited was formed after an MBO led by the current 4 owners at the helm of the business.